Loving Yourself (Free Course)
ENROLLMENT NOW CLOSED

Apply to get on the waiting list for the next free course starting April 5th 2021

Do you look in the mirror and think "I love myself" each day?

Or do you feel like you are not enough ?
That often you don't meet your own standards?
That people wouldn't like the "real you" ?
That you are not loveable as you are?
So you continue to believe:
I can't have love.
I can't have fulfillment.
Because I don't have what it takes...
Let me stop you right there.
Yes you.
Yes now.
Because you already have everything within you...
To stop feeling unlovable. To feel that you deserve good things. To
Like, even love, yourself.
Connect emotionally.
Discover joy.
Feel worthy.
Dream big.
If you're tired of feeling unworthy deep down, then join us in (re)discovering yourself.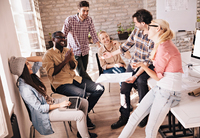 Weekly Live Zoom Sessions:
Every Monday at 9:30am PST / 12:30pm EST/ 18:30 CET.

Unlike Live Stream, here you can see and connect with other individuals around the world that tune in, as well as ask questions live as opposed to a chatbox.

If you can't make it, recordings will be posted via the website. However, it is required that you attend at least once a week to the zoom. If you cannot commit to this program at least once a week at the assigned time, please do not enroll at this time.

Every Friday 9:30am PST / 12:30pm EST/ 18:30 CET your new video lesson will be posted via this website. This is where you get more input, tools and strategies to increase self-love.